Saturday, September 26, 2009
it seems like i have lost the ability to blog like before... i'm no longer as crappy. barely 21 but feel like 31. :(
Thursday, August 06, 2009
HAHAHAHAHAA it's true.

i've been neglecting everything here.

Friday, July 24, 2009

oh wow... It has been so long since i last updated! My internship finally
ended last week...all i can say is, it wasnt easy to earn that 1k. Haha! The worse thing is that a report has to be done. Shucks..

just came back from a holiday @ bintan with ah qian yest! It was really fantastic to do and think nothing all day.. Mwahaha. shiok feeling.

Hohoho. im blogging on my cheap and good smartphone!

I love holidayssssssss!!!!
Tuesday, June 02, 2009
i'm... beginning.... to... dread... what... i'm.... doing.
lol.
result's alright, miracles did happen, still climbing quite slowly.
back... to.... work.
Friday, May 29, 2009
when i say it doesn't matter, means it truly doesn't matter

.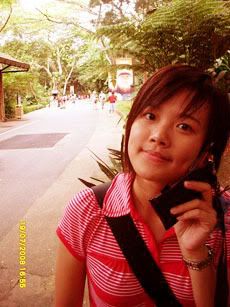 it's my life *


me
;
+ twenty
+ 21/11/88
+ Singapore
+ eileentanhb@gmail.com
+ x m s | m j c | n u s
wishlist ;
+ Up my CAP
+ LOTSA CASH $$
+ Good health
+ Good Luck!!
+ =)

clicks
;
f a c e b o o k
t u d o u
y o u t u b e
k e n n y s i a
c r u z t e n g
a b e l
w e i r d a s i a n e w s
i'm reading... ;

爱的3温暖